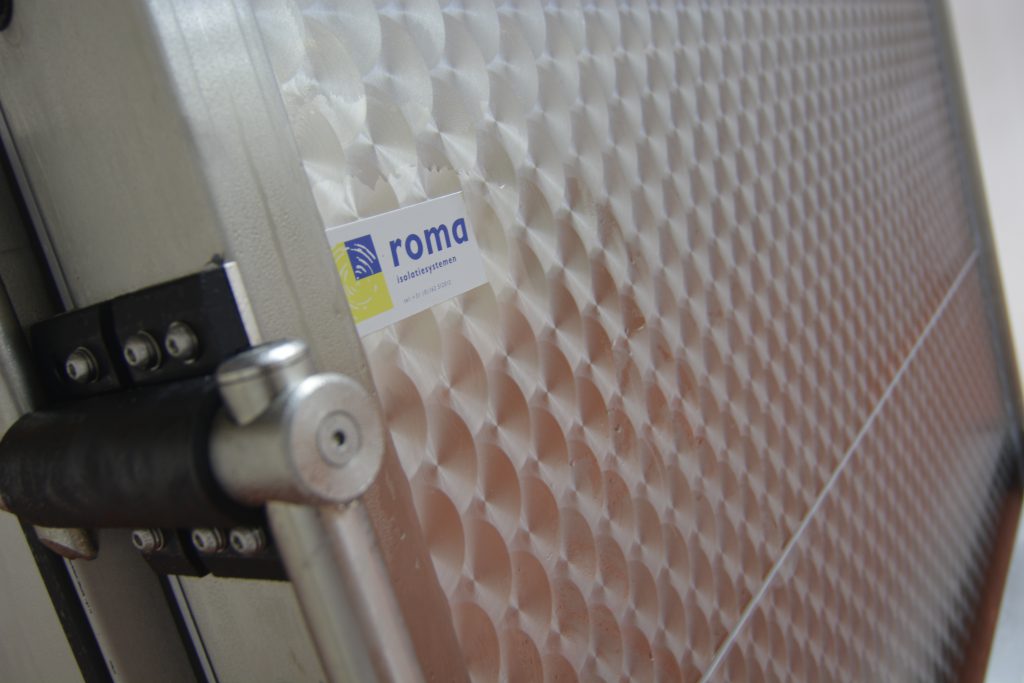 Insulated panels
Insulated panels
The optimum insulated construction solution for every business situation.
Doors
Customised doors for special conditions
Do you have a building with different temperature conditions? If you do, you will be taking the right measures with Roma door technology. We supply in-house produced industrial doors, tailored to your project and business situations.
Together with us you determine the right specifications: hinged, sliding or vertical lifting doors. Customized to your application (cooling, freezing, foodsafe, gastight or fire-resistant).
Windows
Customised windows for special conditions
Do you need windows where cooling or freezing conditions prevail? And foodsafety is paramount?
Roma Products produces stainless steel window frames in-house, customized to special applications and your requirements. In most cases the windows are integrated in insulated panel walls or in our industrial hinged doors.
The windows are finished with glazing. The glass is also adapted to your requirements. Fire-resistant or insulated and equipped with anti-splinter foil, if required. Besides this, Roma Products also supplies plastic window frames including glazing.
This site is registered on
wpml.org
as a development site.