Projects references
High-profile insulated construction projects for refrigerated warehouses, bakeries, cold stores, production rooms and much more. Take a look at some projects here.
You can also take a look at completed projects archives of Royal Schmidt Zeevis Rotterdam, Hoogvliet bakery and Esbro poultry processors.
ADB Cool Company 's-Gravenzande – refrigerated warehouse
Extension of the refrigerated warehouse with a distribution hall/office (2,499 m² gfa) and 13 docks, 8 large cold stores with 5,500 pallet locations (4,470 m² gfa). The entrance and porter's lodge were also extended and the canteen was renovated.
This new development project was not only carried out in accordance with strict fire safety regulations, but it also fulfils the conditions for the BREEAM-NL 'Excellent' label.

In this project, the modular insulated construction of Roma consists of the exterior walls, interior walls, roofs with roof covering and floor insulation.
Sales consultant Robert Veerdig: 'At a very early stage the construction project management Siebenheller Bouw involved us in the building plan for extension of the refrigerated warehouse so we could put our expertise to use, which resulted in the BREEAM certification. The building envelope has been built with optimum insulating properties, vapour-tight and airtight, in accordance with the Roma insulated construction concept. The separated steel structure between the various cold stores and freezer rooms contributed to this effect. This gives you optimum insulation as well as the flexibility later on to achieve different temperatures in the separate cells.'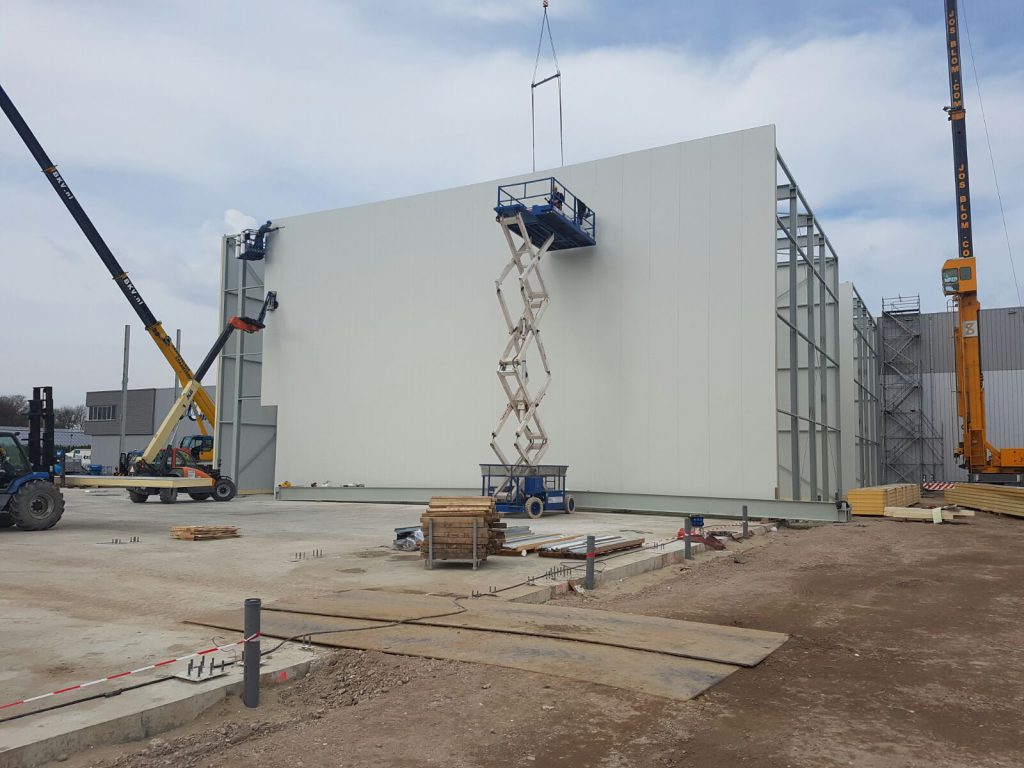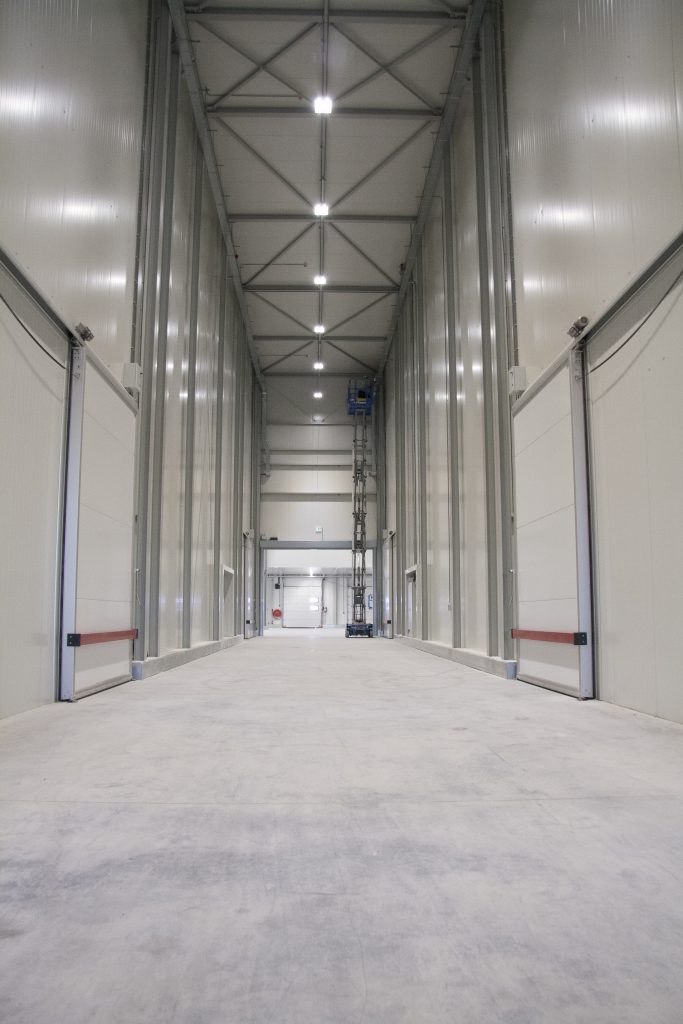 The trust Roma earned in 2008 in the construction of the previous new premises, was the reason for ADB Cool Company to choose the building concept of the insulated construction builder from Raamsdonksveer The Netherlands. An article on this project appeared in the professional building design and construction magazine Stedenbouw.
Would you like to know more about this project? Please contact Paul Pallandt.
Call: +31(0)162-512012 or fill in the contact form
Bakkersland Aalsmeer
Roma Isolatiesystemen helped build the largest bakery in Europe: we fitted 30,000 m² of insulating panels and installed 75 doors at breakneck speed.
In 2016 Roma worked on the new development of an industrial bakery for Bakkersland in Aalsmeer.
A building of 60,000 m² arose on a lot at the Green Park business park. 30,000 m² of the building is rented by Bakkersland.
The big challenge in this project was the scheduling. Roma project manager Gaby Vermeulen: 'Our intention was to install the ceiling, with a surface area of almost 15,000 m², as quickly as possible. Other construction partners would then be able to proceed with the installation of technical equipment above the ceiling. The cooperation with other construction partners requires flexibility, good judgement and a great deal of consultation. This is not a simple straight box we are talking about, but a bakery. Many construction and electrical and mechanical companies were working at the same time to get the job done rapidly. For main contractor construction company Bouwbedrijf L. van de Ven, the scheduling of the coordination was a priority.'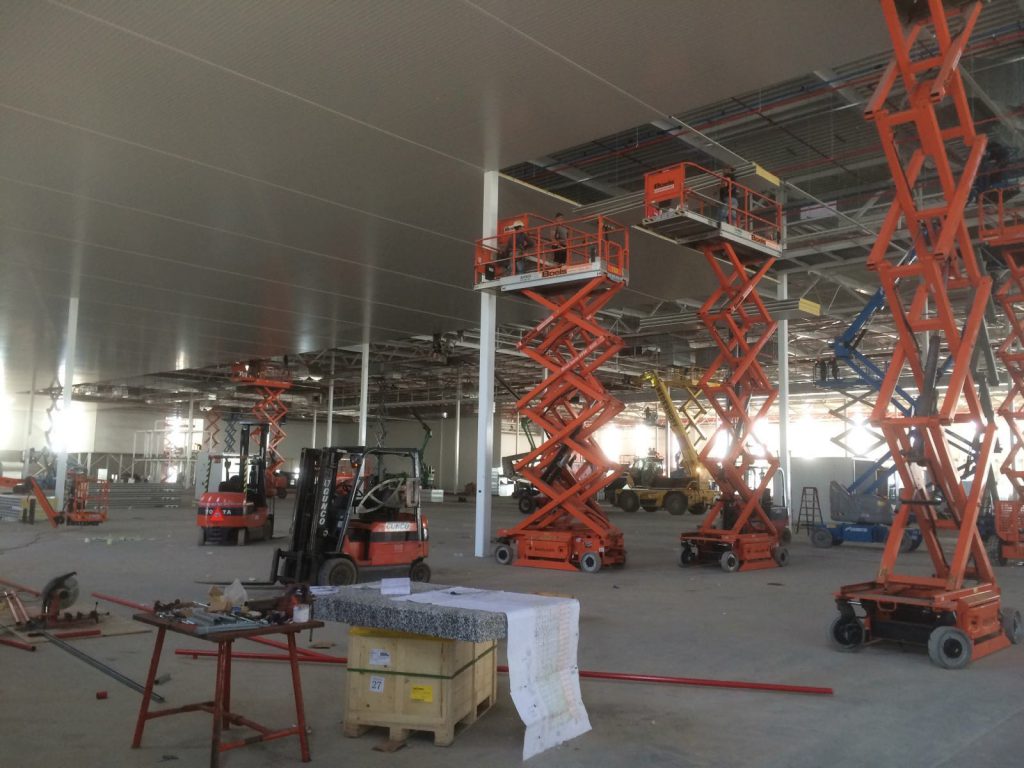 Insulated construction system ceiling
The technical ceiling, for example, was a big job. Gaby Vermeulen: 'In the preparatory phase this required good coordination with the client and other parties, in view of the large area and the number of ducts. In the building phase we finished the recesses neatly down to the finest detail. And literally at a high level.'
Large quantities
Roma installed a total of almost 30,000 m² of modular insulated construction system, also for the proving cabinets. The number of industrial doors produced by Roma for the temperature-controlled rooms was almost 75, all manufactured with food care doorframes and reveal finishing. Most of the installed modular insulating panels were of the brand Huurre Iberica. These insulating panels are connected to each other using a 'cold storage' tongue and groove joint, and have a polyester paint coating.
Would you like to know more about this project? Please contact Paul Pallandt.
Call +31(0)162-512012 or fill in the contact form.
Delicia Tilburg – production and storage hall
Main contractor Aan de Stegge Twello built a storage and production hall for Delicia Tilburg, a specialist in chocolate products, in between two existing buildings. Roma Isolatiesystemen built the insulated building envelope and installed the industrial hinged doors.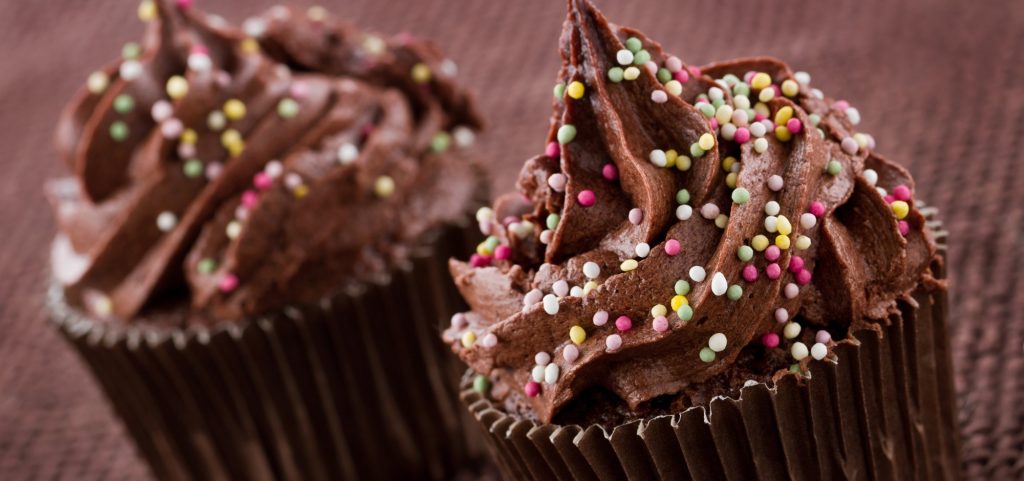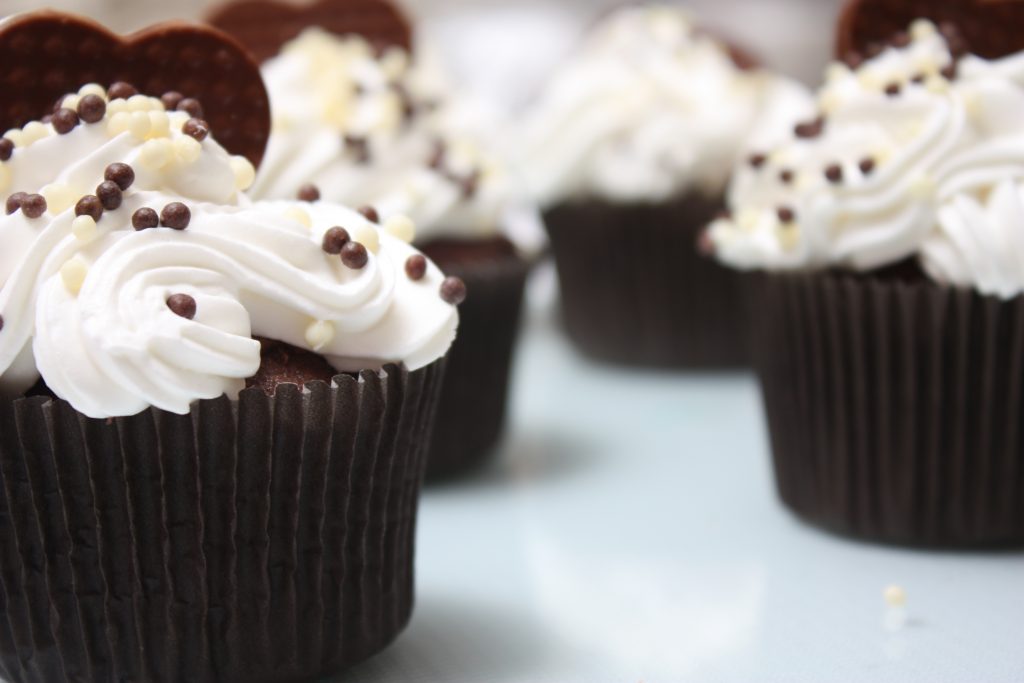 Delicia seduces people with a fantastic product for moments. A moment to look forward to, enjoying together with the whole family or just by yourself. In Tilburg (NL) Delicia produces delicious and fair chocolate products that make people happy. For almost eighty years they have been doing business in the retail and food industries, making exquisite decorations for bread and dairy and bakery products and developing new delightful chocolate decorations and ingredients.
Unique to this project are the insulating panels of Roma which are finished on the outside with an HPS200 coating in the color IceBlue, and smooth on the inside with a food-safe coating, 150mu thick and colour RAL 9010. The insulating panels with concealed fixing are mounted vertically. The needed metal forming services have the same food-safe coating and color as the insulating panels on the inner side.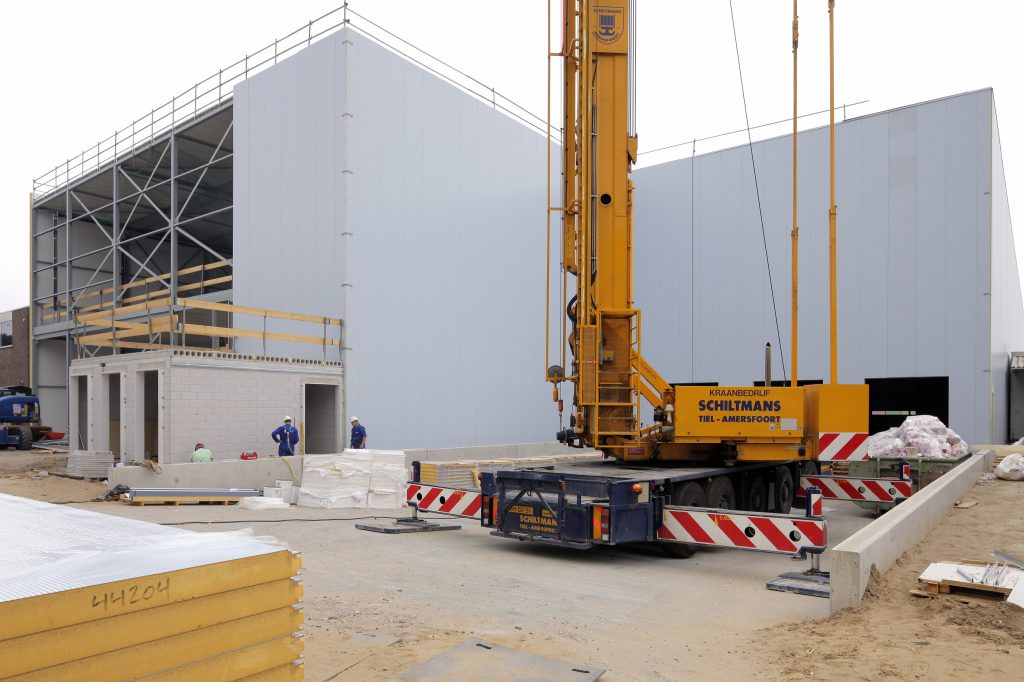 Would you like to know more about this project? Please contact Paul Pallandt.
Call: +31(0)162-512012 or fill in the contact form.
C.J. Langbroek Zeevisgroothandel in IJmuiden
Extension of the business premises of C.J. Langbroek seafood wholesale for the processing and storage of fresh fish with insulated construction on the ground floor and first floor (total approx 950 m² gfa). Filleting room, shipping department, deep-freeze rooms and cold stores, dry storage rooms and facility rooms.
 This extension is a great practical example of the application of the Roma food care building concept. Huurre insulating panels with a smooth finish and a 50mu PET coating were chosen for this project.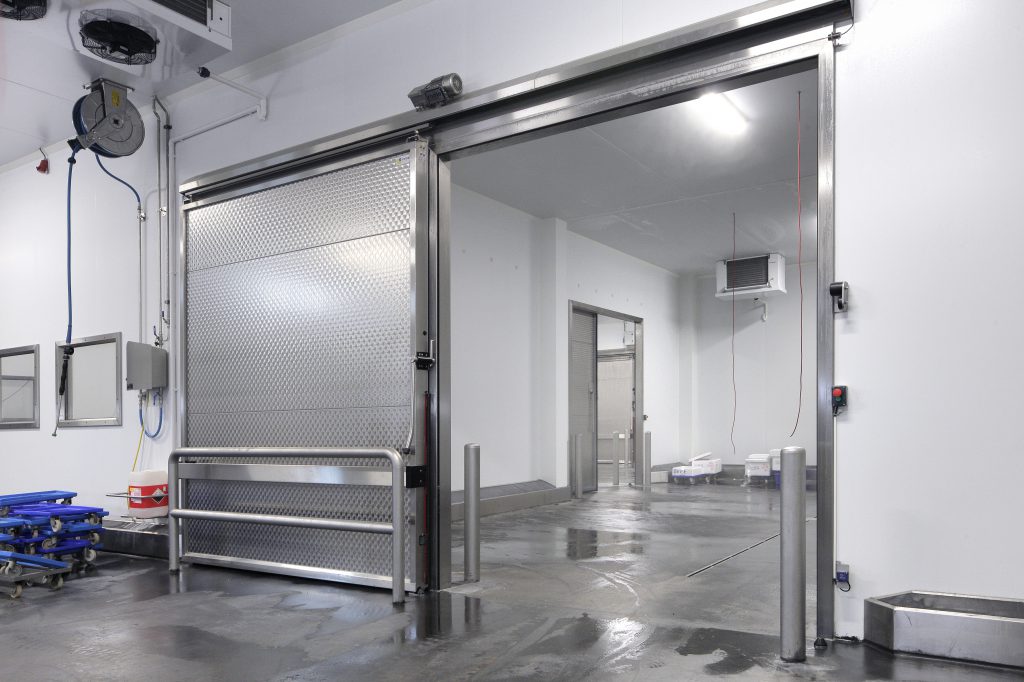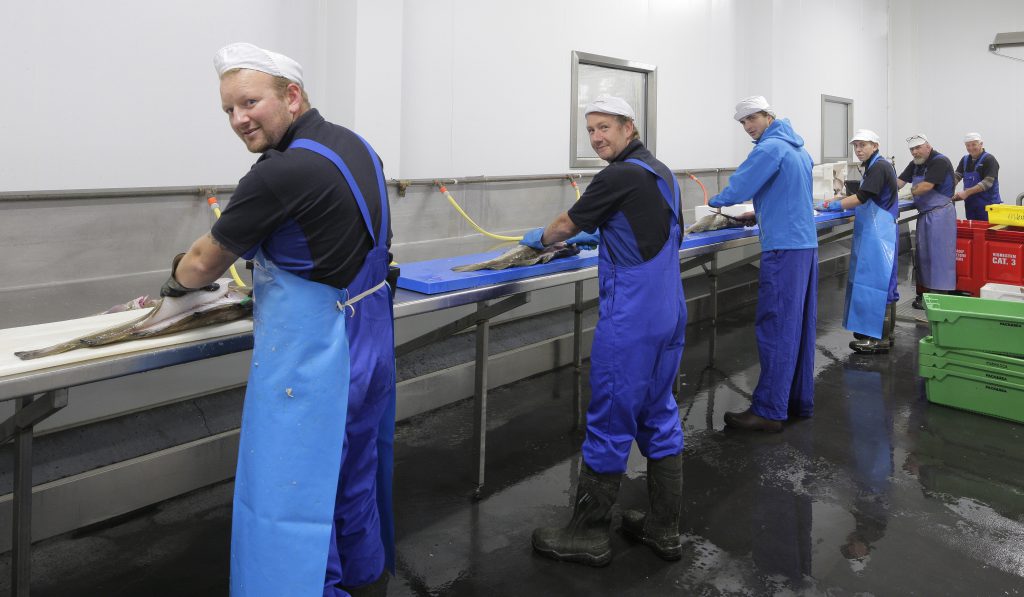 One characteristic feature of this project is the large variety of doors: hinged doors (also fire-resistant), stainless steel sliding doors with compact and sturdy door leaves, and high-speed roller doors.
 In close cooperation with the client and supplier, Roma also contributed to the construction of a tailored made and built-in ice bunker. Would you like to know more about this project?

Levarht Aalsmeer – cold stores and shipping department
Levarht has completed a significant expansion so it can store its wide range of products even better in cold stores with separate temperature control. Roma built the entire insulated building envelope including the pass doors, hinged doors and sliding doors, for the extension of the distribution and packaging location in Aalsmeer.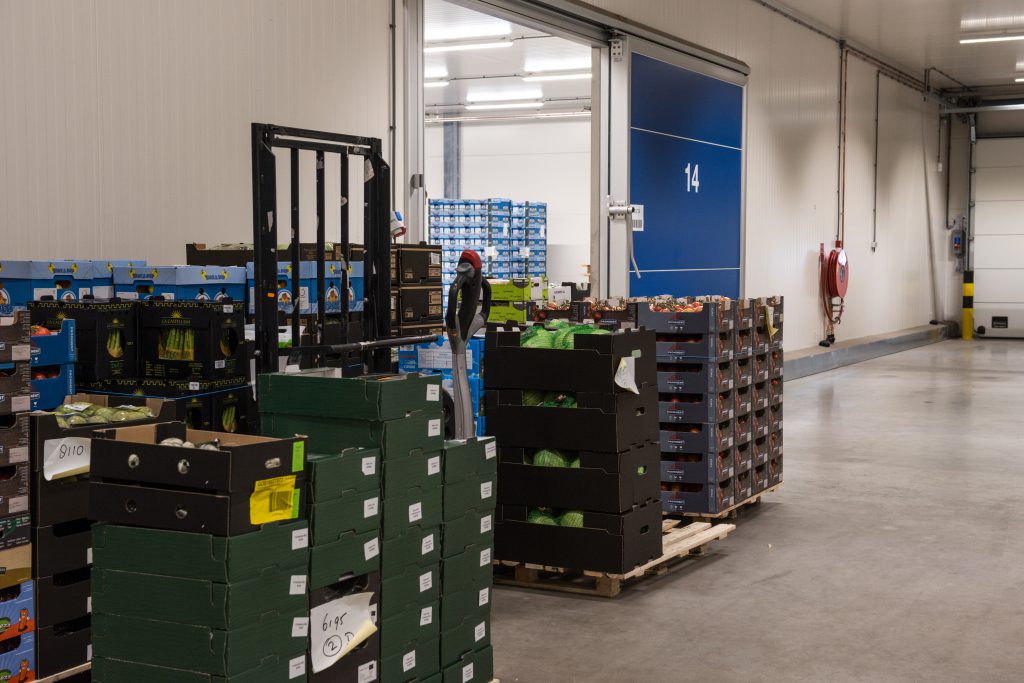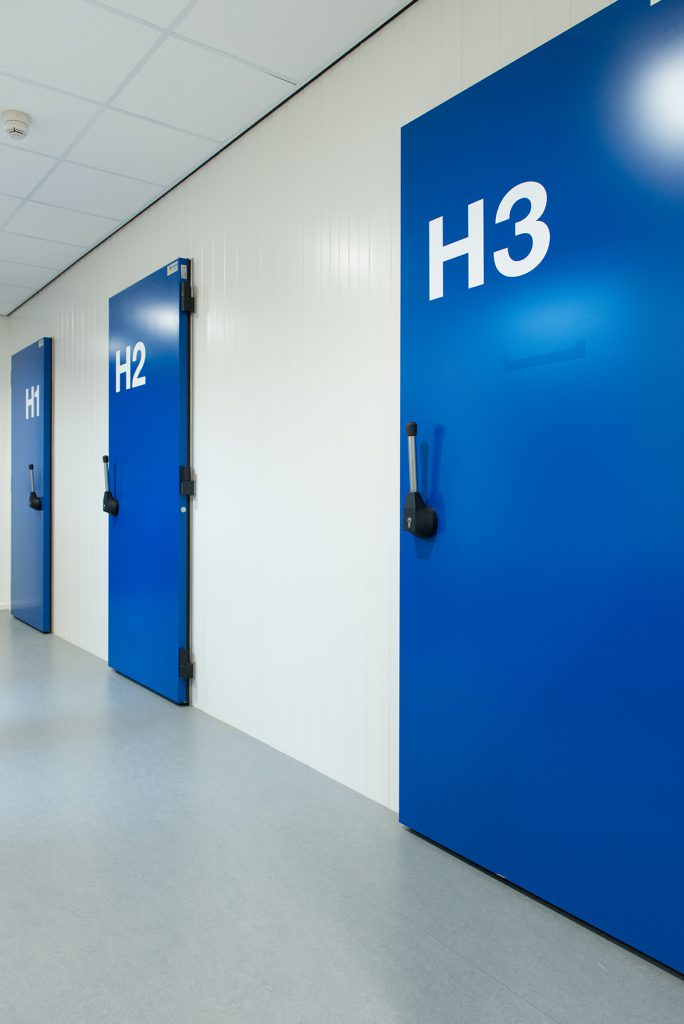 Cold store construction
The building project was divided into two stages. In 2015 Roma started on the 10,000 m² coldstore construction for 10 large cold stores and shipping reception. In 2016 Roma continued with the second stage of the project, with insulating and fire-resistant exterior walls, internal walls, ceiling and roof, to complete the shipping department with loading and unloading docks. This comprised around 5,300 m² of coldstore construction. The extension added a total of 7,000 m² to the refrigerated floor surface area.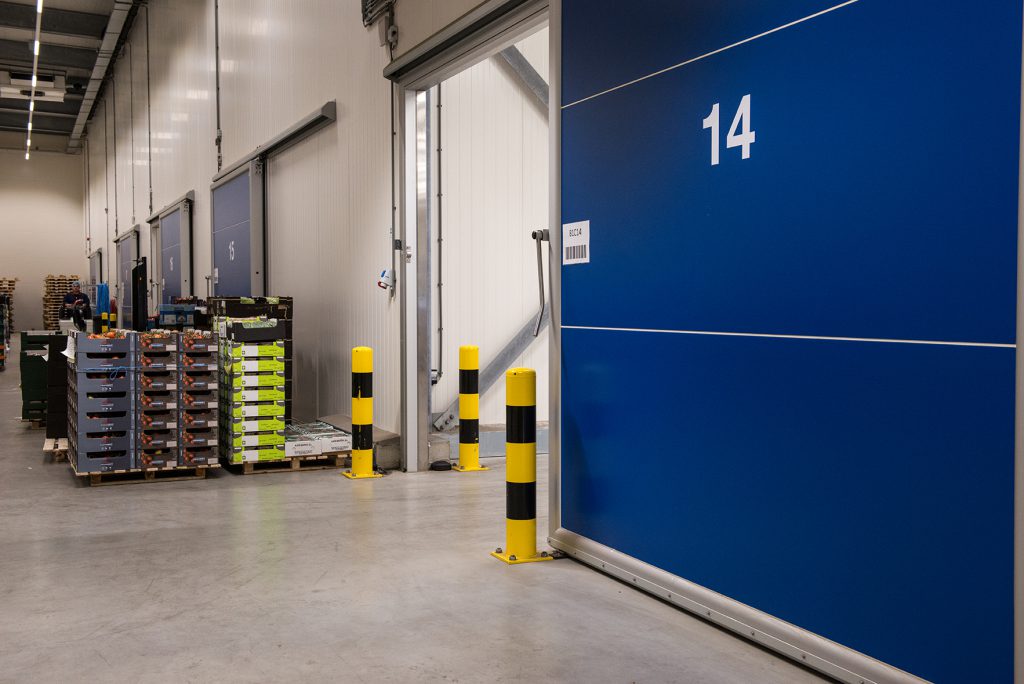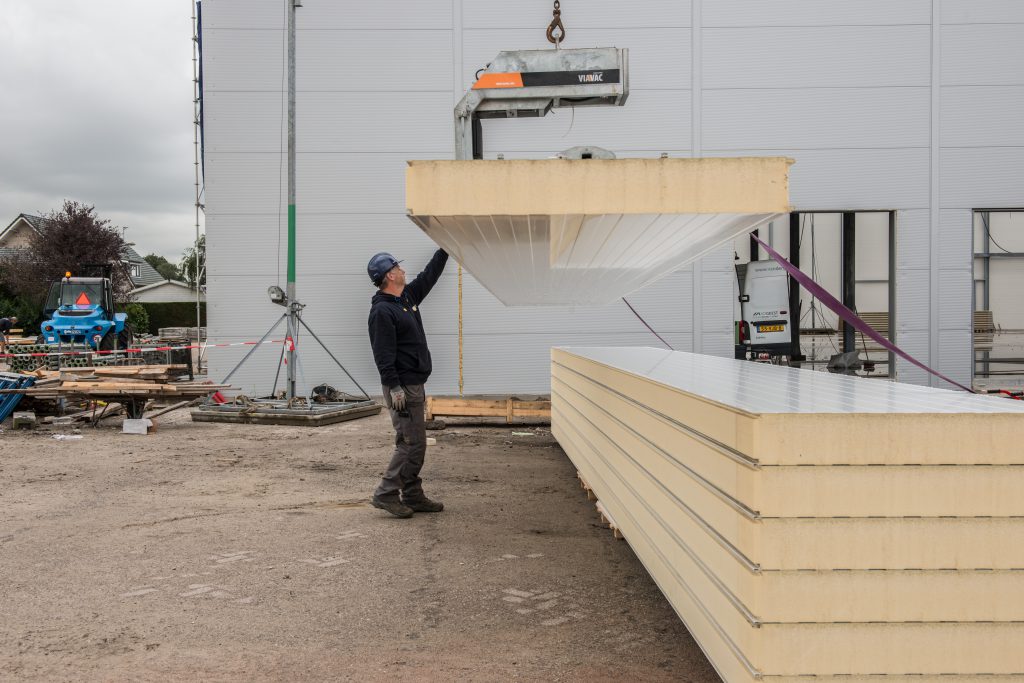 Sliding doors, 2010 series
In the first stage, Roma Products also installed ten of its refrigeration sliding doors type KSD/2010.
In the potato, vegetable and fruit sector as also in storage and distribution sector in particular, these doors with their large and sturdy door leaves are well known for their easy operation and low maintenance. Levarht consulted various sources and references in advance to be sure to make the right choice of refrigeration doors for their logistics process.
This site is registered on
wpml.org
as a development site.