Poultry processor new building project Esbro
In 2012 Roma started working on one of Europes most modern poultry processor new building project Esbro, on the A18 Business Park in Wehl (NL). In addition to the slaughterhouse, the modular insulated construction included the deep-freeze warehouse, machine and other technical rooms, shipping department and production offices.
Facade cladding; creative and multifunctional
Specific feature in this project is the architectural concept with facade cladding. Insulation panels with PVDF coating and sophisticated color shading in the violet colour range create a highly characteristic image. The exterior wall panels are attached to an outer concrete structure. In order to finish the connection between the exterior wall and the roof in an aesthetically pleasing way, Roma Products used specials in the shape of prefabricated fascia boards of insulating panels which were attached to the top of the concrete structure. Insulating panels type P were also used for the roof, on which a roof covering is mounted. The project was delivered in May 2013.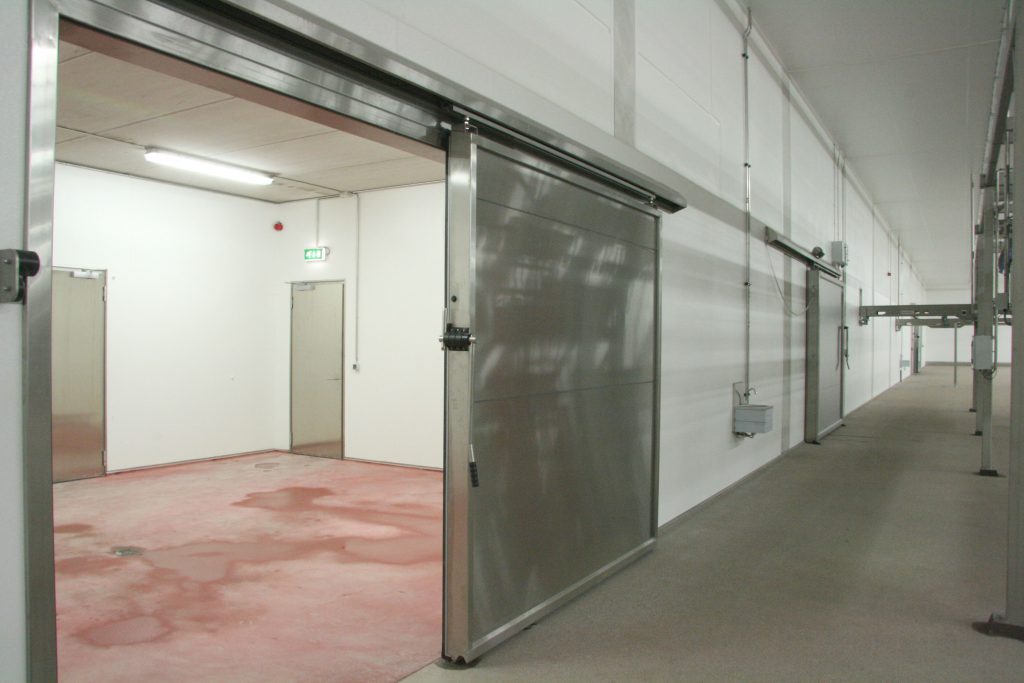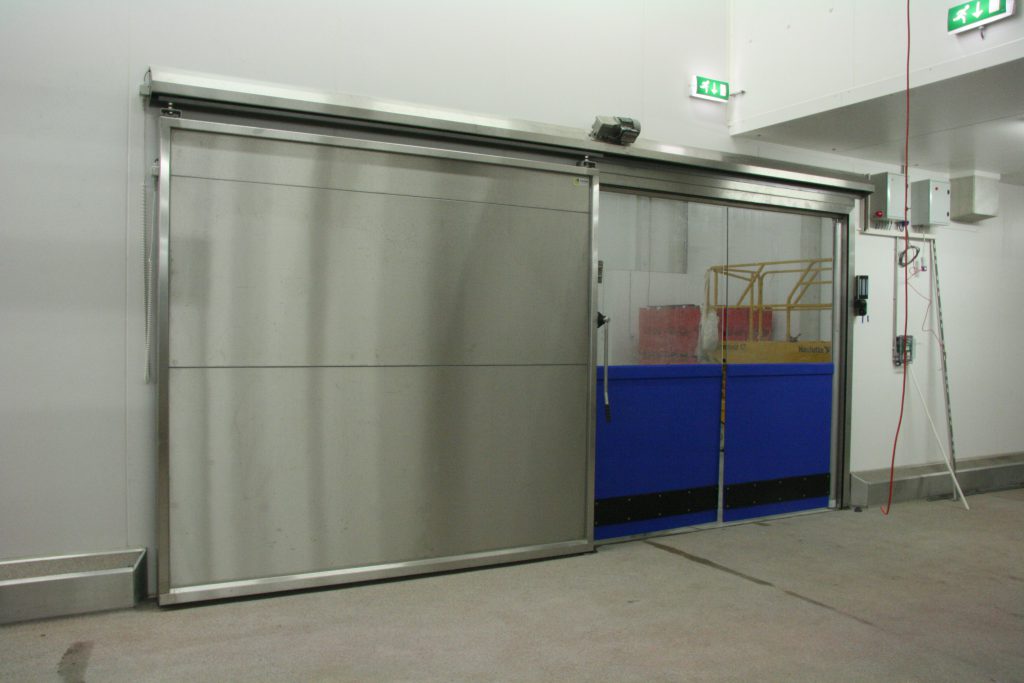 Installing doors for poultry processor new building project Esbro
Organising the logistics in the building with a surface area of 16,000 m² required the necessary custom made insulated industrial and food care doors, wall and ceiling openings finished with stainless steel, hatches in walls and ceilings and stainless steel windows to be manufactured by Roma Products and installed by Roma Projects:
8 cold store sliding doors FSD-1010-FC

2 cold store sliding doors 2010

4 fire-resistant cold store sliding doors 2010-BW

2 deep-freeze room sliding doors type FSD-1010-FC

29 industrial hinged doors

15 fire-resistant industrial hinged doors

4 cold store hinged doors

1 deep-freeze room hinged door

23 swing doors

4 fire screens
Would you like to know more about this project? Please contact Paul Pallandt.
Call: +31(0)162-512012 or fill in the contact form
This site is registered on
wpml.org
as a development site.