Foodsafe building concept
When building foodsafe production and storage areas, we create a guaranteed optimal basis for the right hygienic conditions. For foodsafe conditioned rooms, we have developed the foodsafe building concept. How we create this for you, see below.
Analysis of the building plan to create and preserve hygienic conditions

Use of foodsafe certified insulated construction materials

Construction with concealed fittings

Foodsafe colum cladding and foodsafe wall or wall/ceiling corners

Use of foodsafe welded door furniture and foodsafe door hardware

Building rooms suitable for daily cleaning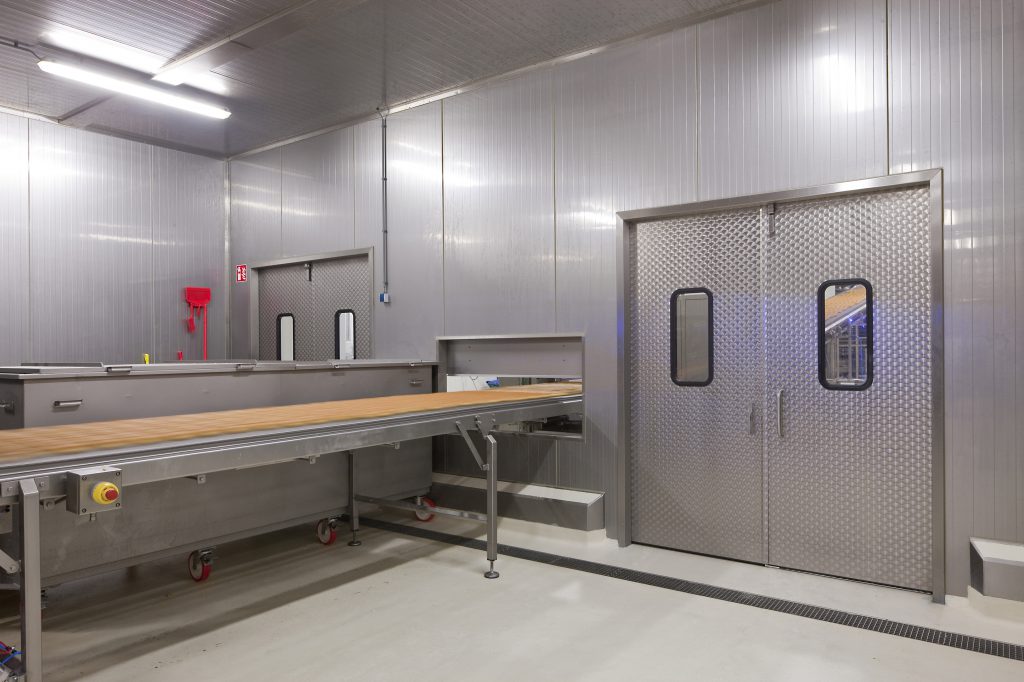 We apply the foodsafe building concept in the food industry and pharmaceutical sectors, among others. With its foodsafe building concept, Roma Projects meets to the needs of the standards and strict guidelines as laid down in the IFS, BRC, GMP and GDP.
Through our flexible approach, together with the Roma Products division you can realise additional wishes for the foodsafe setup of rooms tailored to your specifications, even during the execution of the construction phase. Examples are doors with portholes, stainless steel windows or pass-throughs and finishes for ducts and plinths.
Some examples of the foodsafe building concept are:
extension seafish wholesaler Langbroek in IJmuiden (NL)

new premises poultry processor Esbro in Wehl (NL)

new premises cheesemaker CONO Kaasmakers in Westbeemster (NL)

new premises Schmidt Zeevis Rotterdam (NL)

This site is registered on
wpml.org
as a development site.