Gastight building concept
You have plans for building a new coldstorage under Ultra Low Oxygen or Controlled Atmosphere conditions? Especially for cool and ULO or CA-conditions we developed our gastight building concept.
This can also be applied to building fireproof high-rise coldstores, freezing warehouses or gas-tight rooms for fumigation.
With the gastight building concept you will be able to control the conditions for treatment and storage of your products optimally.
How do we build a storage to create optimum control of temperature, relative humidity and oxygen level? 

Use of insulated panels especially designed for coldstorage with unique joints

In-house production of horizontal and vertical sliding gastight doors

Tested modular insulated panel construction details especially for gastight applications

Unique sealing method tailored to gastight conditions

Production building materials as well as assembly on location under one roof: whole concept in-house

Certainty through testing method with guarantee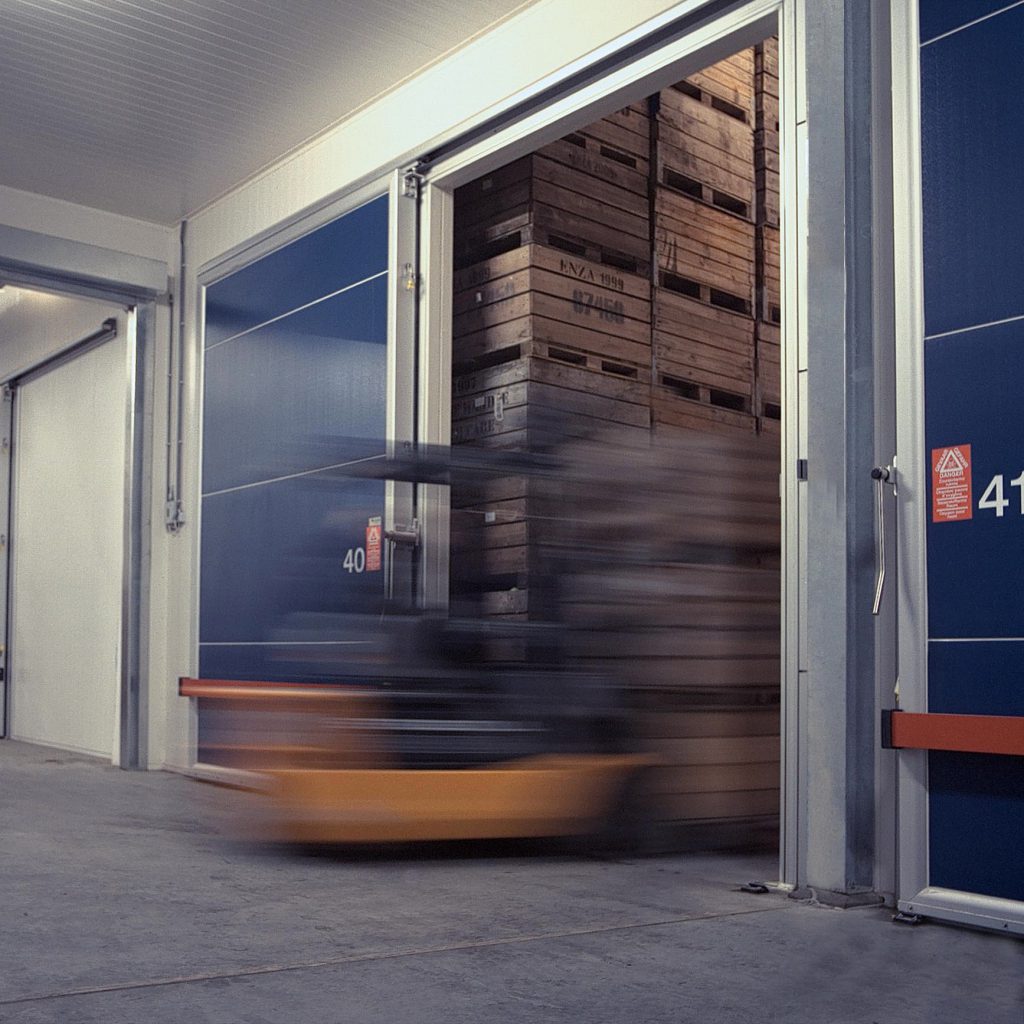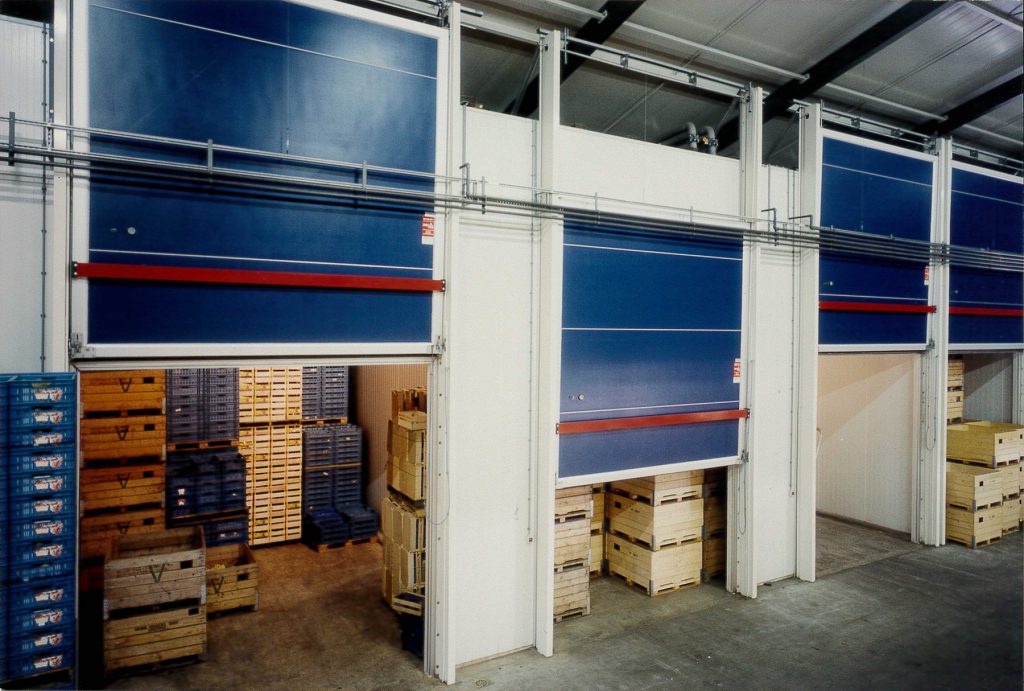 The customized ULO gastight sliding and lifting doors we produce in-house and install itself, will help you to optimize the available space in the shed. ULO inspection hatches, test tubes and lungs for the storage of low-oxygen air are other parts that complete the gas-tight building concept.
Before use of the ULO cell, we measure leakage density to the standard of 0.1 cm² per 100 m³ of cell volume. This is supported by a certificate.
In summary, Roma Projects provides you with the complete insulation building structure, in which all the components are matched! Besides this our division Roma Products produces and installs customized gastight doors and hatches for your ULO or CA-storage.
Examples of projects for fruit storage cells:
-new building and expansion of Zederik cooling center in Tienhoven
-new building and expansion of ULO cell complex Royal Fruitmasters Geldermalsen
-expansion of Belgian Fruit Auction Sint-Truiden (Belgium).
This site is registered on
wpml.org
as a development site.