ADB Cool Company 's-Gravenzande – refrigerated warehouse
Extension of the refrigerated warehouse with a distribution hall/office (2,499 m² gfa) and 13 docks, 8 large cold stores with 5,500 pallet locations (4,470 m² gfa). The entrance and porter's lodge were also extended and the canteen was renovated.
This new development project was not only carried out in accordance with strict fire safety regulations, but it also fulfils the conditions for the BREEAM-NL 'Excellent' label.

In this project, the modular insulated construction of Roma consists of the exterior walls, interior walls, roofs with roof covering and floor insulation.
Sales consultant Robert Veerdig: 'At a very early stage the construction project management Siebenheller Bouw involved us in the building plan for extension of the refrigerated warehouse so we could put our expertise to use, which resulted in the BREEAM certification. The building envelope has been built with optimum insulating properties, vapour-tight and airtight, in accordance with the Roma insulated construction concept. The separated steel structure between the various cold stores and freezer rooms contributed to this effect. This gives you optimum insulation as well as the flexibility later on to achieve different temperatures in the separate cells.'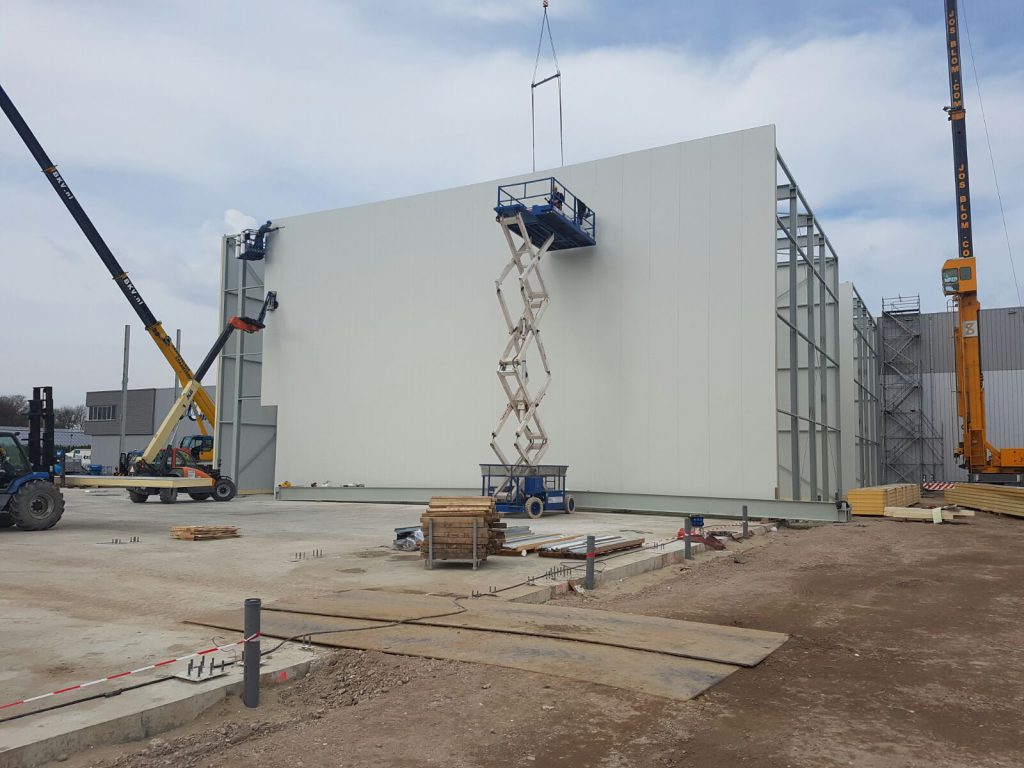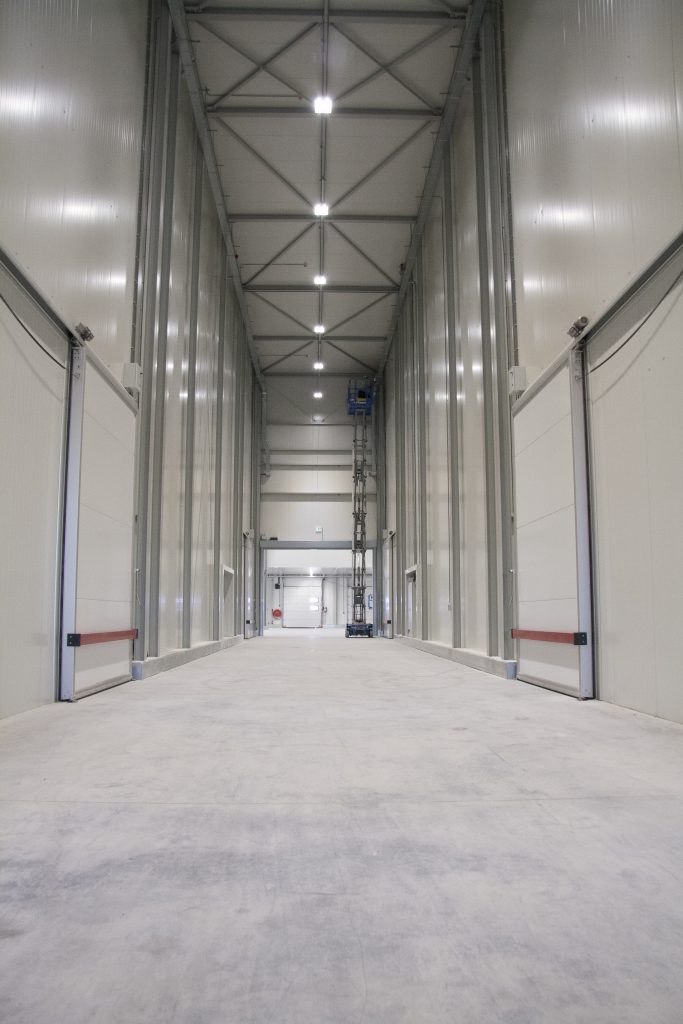 The trust Roma earned in 2008 in the construction of the previous new premises, was the reason for ADB Cool Company to choose the building concept of the insulated construction builder from Raamsdonksveer The Netherlands. An article on this project appeared in the professional building design and construction magazine Stedenbouw.
Would you like to know more about this project? Please contact Paul Pallandt.
Call: +31(0)162-512012 or fill in the contact form
This site is registered on
wpml.org
as a development site.